You want more success in your life, but…
You're feeling overwhelmed?
Exhausted?
Too much to do with no end in sight?
I feel your pain.
I used to be in the same boat.
Until I heard a story about Warren Buffet.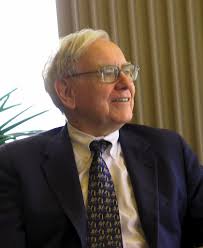 Warren Buffet is worth over 70 billion dollars.
He could give everybody on the planet $5 and still have a shitload of money.
Some people wrestle with the idea of giving a homeless person on the street $5.
He bought stock in Berkshire Hathaway in 1962 and became its CEO in 1970.
Where the stock is presently valued at over $300,000 per share.
Nonetheless, Buffet keeps his life simple.
[Read more…] about How One Habit from a Self-Made Billionaire Leads to Exceptional Success