"Chuck has amazing powers. He is not only well-read but has an unbelievable ability to retain, index and synthesize that knowledge into carefully orchestrated steps for creating organizations, businesses like I've never seen. In just a short time, he not only understood my businesses and mission, but was able to come up with a step by step plan and more importantly, he cared enough and took the time to sit down and write to each of the members of my team. I love connecting with him on a regular basis. As the world goes through exponential technological change, we will see a surge in mid-career transformations and it is one of the hardest things to deal with as a middle-aged person. I am in the middle of this and Chuck does an amazing job planning for this for me and most of the people on our team."

— Joseph Jeong, serial entrepreneur, educator at MIT, and founder of EXLskils and FutureHack
"Charles Doublet has a fantastic way of bringing people out of their mental blocks, helping them to access the deepest places within to connect with their authentic voice.

Charles is a high-performance coach who effortlessly helps leaders to recognize and achieve more than they could imagine. His contribution to my classes has helped students become more expressive, specific, and effective as writers and communicators.

Charles is a valuable asset for any individual or organization wishing to grow beyond their expectations. "

— Michael Simmons, serial entrepreneur and founder of The Learning Ritual and the Mental Model Club, featured in Inc. Magazine, Fortune, CBC
Why I Can Guarantee Huge Results
& Why Working with Me is Different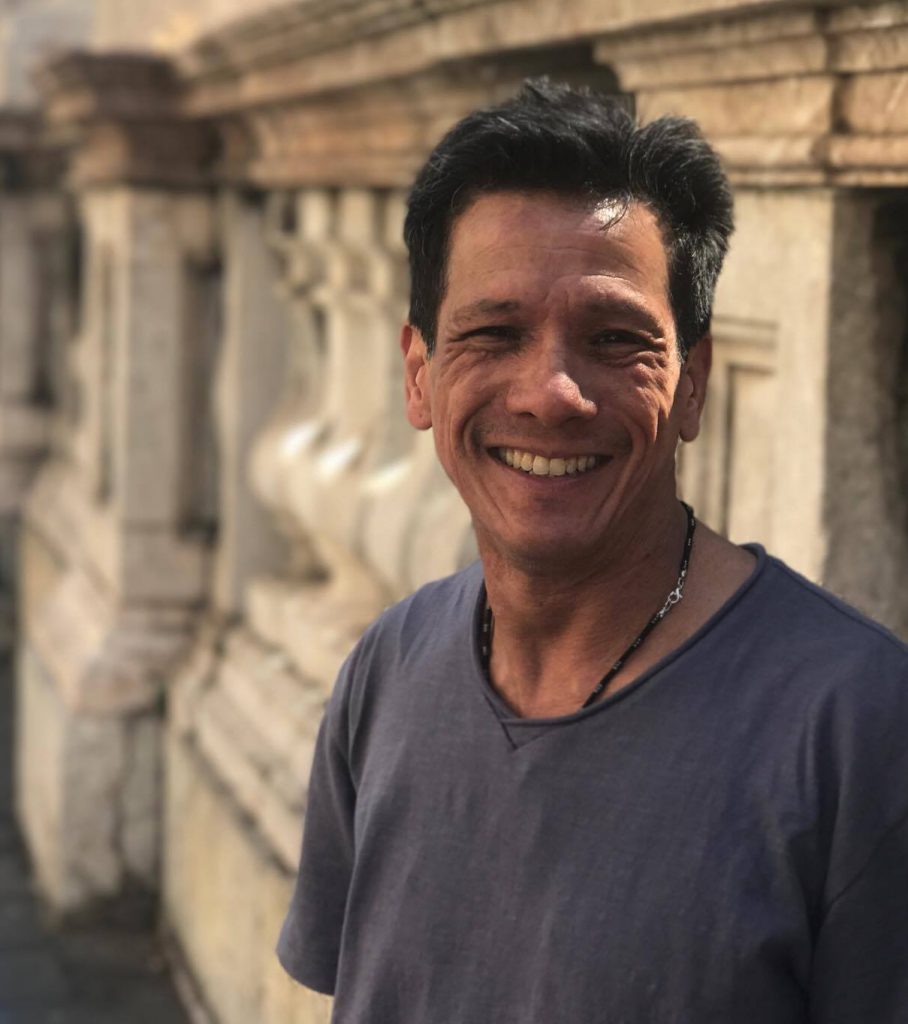 After a combined 50+ years of coaching, training, and teaching on the martial arts mat, construction sites, and as an executive coach, I know that the best way to learn is by teaching.
Integral to working with me is that my clients share what we explore together and teach it with at least one other person.
This has multiple benefits;
learning to teach takes on a deeper level of immersion as compared to learning to understand
by teaching what you learn, you immediately take ownership of your newfound knowledge and skills
teaching has the added benefit of further exploration by the questions posed to you that you may not have considered for yourself
increases the repetitions for learning, reviewing, and anchoring the changes you are making to build a better life
adds increased accountability between all participants
Why You Might Need Help
You're feeling like L.O.S.T – Lethargic / Overwhelmed / Stressed / Troubled
You think you might need help so that you can enjoy life again.
Maybe you're feeling like you've been treading water for too long and you need help out of the water.
We can do that.
For over 25 years, I've been helping people to overcome their fears, design a process for achieving their goals, and then helping them to work the process until they were successful.
And I can do the same thing for you.
I can help you to clear the overwhelm, minimize and manage the stress, so that you again feel invigorated to tackle your troubles and overcome them.
What does it look like to work with me and what can you expect in the process?
Each of us has to deal with stress and anxiety as we go about our lives trying to provide for ourselves and our families. We also have to deal with a rapidly changing world that is moving so much faster than even 10-15 years ago.
I will help you to tap into your natural strengths, gifts, and talent so that you can use natural universal principles to tackle modern world problems. Working with me, you won't get lost in the weeds because we will address your goals and challenges from the core of who you are, grounding you in a way that enables you to face any adversity.
You can learn more about me and why grounding and facing "up" to your challenges are important to me in my About Page.
"I've seen firsthand how Chuck consistently supports and guides others to become more successful versions of themselves, often by sharing ideas and stories based on his rich life experiences. And more impressively, he does all this in a gentle, empathetic manner — which is key for anyone who coaches and teaches."

— Ian Chew, founding executive at Seminal, featured in Inc. Magazine, Fortune, CBC
"I feel lost and confused and don't know what to do!"
Admit it.
Life is crazy and it's moving so fast.
Sometimes its hard to know what to do and will it get you to where you want to go.
This might be you if any of these apply:
Waking up at 2am not able to get back to sleep
Don't trust yourself on the course of action you've chosen
Constant self-doubt about what to do or say
Body feels stiff and sore even though you're not exercising
Not able to have deep, open, honest communication with those you love
We'll work together to explore what are your values, principles, and purpose. Creating a strong foundation on which to build your life. Like a skyscraper construction site, where you don't see anything for months, maybe years, as they build the foundation and then almost overnight, there's a tower structure atop the firm foundation.
We can do the same thing for you, digging deep to get to your core. And from there everything else will explode out.
The good news, unlike that construction site, it won't take years, and in fact it will happen a lot sooner than you'd believe.
"I'm successful by all accounts but I feel like something is missing…"
Too often the road that we followed wasn't the road that we would have set on given the choice.
How many times have you heard the story of successful, but unhappy, individuals just quitting everything and then take up alpaca farming, or some equally strange endeavor.
What happened was that the road they travelled didn't resonate and the road they pick to jump on to doesn't either, but it "feels" better than the old road they were on.
This might be you if any of these apply:
You're good at what you do, maybe even excellent, but you're bored
You feel ill as the weekend comes to an end, and the workweek is about to start
You're kind of a curmudgeon, to put it nicely, to be around
You easily lose focus and daydream or clock out throughout the day
There's this constant knot you feel in your body
Unfortunately, many young adults were set on to paths of "success" that was important to everybody but them. And they followed that path, and they were good at it.
But being good doesn't necessarily mean being happy.
And now they feel locked in. Bills to pay, obligations to meet, and appearances to keep; but inside you're slowing dying…
Let's fix that and fix that now. We will help you to not only pivot to a path that is more fulfilling but equally if not more lucrative.
Because you can have your cake and eat it to, and have more than enough to share.
"There's got to be more to life than just this!"
Sometimes you just feel what's the point.
It feels that no matter what you do, it's not helping you to live the life you feel you were meant to live.
And you're sick and tired of it.
This might be you if any of these apply:
You're sick and tired of being sick and tired
You can see it, it's just at the horizon, you just don't know how to get there
You look around at everybody as if they are all zombies
You're ready for so much more but don't know what that is or looks like
Every so often you just feel the need to scream at the top of your lungs
I get it.
I was there once also.
We can get you on course for living your life of purpose, passion, and excellence.
We can pull you away from the screams of frustration and get you screaming in exhilaration. Getting you from ennui to adventure.
Who This Is Not For
Have you ever worked with a coach, therapist, or healer that says, "We're on an exploration together."
Yeah…
That's not me.
The guys I trained with on the mat, we would also hang out socially; getting a meal after training, sometimes catching a movie, or grabbing a coffee. Inevitably, our discussions would lead back to training and sparring.
We would debate strategies, techniques, and applications but at a certain point somebody would say, "let's put it on the mat…"
You see discussions are great, they lead to "exploration," but after a certain point, it's all just mental masturbation. Fun, but it doesn't get you anywhere.
The same thing working with me. If all you want to do is get together and discuss what could be but not take action on it, I'm not the guy for you.
On the other hand, if you want to explore how you can create a better life, both personally and professionally, and take action toward those goals, I can help you.
Packages and How to Work With Me
Everyone is unique. How you process, grow, and integrate is up to you.
I work with you on a daily basis. My clients achieve the best results when they can focus on their goals each and every day. It is the difference between barely making progress to creating a huge impact.
I customize the coaching plans/packages with your goals in mind, I will never encourage you to purchase more than you need. My goal is to empower you to go further faster.
Intensive Deep-Dive Coaching Packages
As I learned from my time on the mat and on the job, the best gains are made when you work on developing yourself on a consistent daily basis under the direction of a mentor or instructor.
The same applies to coaching.
You can think about it this way, if you train once a week and at the end of each session you improve a "conservative" 1%, at the end of the year, you will have only improved 1.68%.
You wouldn't even be twice as good as you were the year before!
Now if you trained 5 days a week for the same one-year time period. The gains you would make with the same paltry 1% is now over 1200%, you will be over 12 times better!
That is what the intensive coaching program is all about. I will work with you 5 days a week to set your goals, make your plans, and take action each and every day.
Together, we will catapult you toward your dreams.
For those individuals committed to phenomenal growth, being in the discomfort zone of a badass, and becoming the catalyst for the successful huge impact they deserve, we can discuss the intensive coaching program.
Reach out with me so we can discuss your needs and challenges. For intensive deep-dive coaching, I have 3 programs of ;
3-month – 6 days a week sprint to get you across the finish line
6-month – 5 days a week to achieve significant growth
1-year – 5 days a week to take your business and your life to the next level
The Complete Package
For some of our clients, a full exploration into the emotional roadblocks to their personal growth needs a bit more work.
This might be you if any of these apply:
Have a tendency to snap and go from 0-60 in a heartbeat
Walking around in continual brain-fog, not able to think straight
No matter how much sleep you get, you don't feel rested or rejuvenated
You feel shortness of breath and/or panic attacks and can't do anything about it
It's hard to say no to people and you feel a deep need to be liked
That's when my wife and I work together to clear emotional and energetic blockage so that we can create healthier new habits to replace the less-than-healthy ones.
Amy is great at clearing the burdens and baggage of emotional and experiential pain and trauma. And as that is cleared up, I am able to help you to replace them with life-affirming and purpose-fulfilling actions, rituals, and habits.
You can learn more about Amy and her work here; https://wellnessalchemist.com/about/
We can create a custom tailored program that frees you up from the burdens of the past, allowing you to create a happier, healthier, and more successful future.
So, what happens next?
If you are thinking of starting or continuing your life of purpose journey, let's get to know each other with a short conversation on how I can help you to get to the next level.
We can chat on the phone or through e-mail and you can fill me in on where you are at and where you want to be, and how I can help.
To get started – email Chuck@CharlesDoublet.com or call 310/489-6493
I will be happy to answer any questions you may have.
"Chuck is one of the most brilliant humans I have ever met. He has an inborn capability to be your biggest support. He is constantly coming up with new ideas to solve the root cause of issues that you didn't even know existed at your core. He helps you from his pure heart without imposing. His capability of turning the macro picture in micro-steps is remarkable."

– Melissa Concessio, author of Go F*** Yourself
"Chuck has the ability to think deeply and connect information on different levels. When I've been stuck, he asked the right questions or provided the bit of knowledge I needed to free my thinking. Chuck gives 110% to helping find the needed solution. In the game of life, I want Chuck on my team. Lucky for me he is!!"

– Alicia Berberich, author of Power Up Your Productivity